Benton County Polish Catholic Churches/Cemeteries
Brennyville
St. Elizabeth Church
16454 125th Ave. NE
Brennyville, MN
320-355-2459

The church, town and cemetery were established by Father Peter Brenny after 1905. The area was homesteaded by Polish and German immigrants.
St. Elizabeth Cemetery
Brennyville, Minnesota
Cemetery is behind the church.
---
Alberta/Gilman
Saints Peter and Paul Church
10495 Golden Spike Road NE
Gilman, MN 56329
320-387-2302
The original church was a log building dedicated to St. Wenceslaus in Alberta, Minnesota in 1872.
That church was replaced by St. Casimir Church, but was destroyed by a fire in 1891.
It was rebuilt in 1893, large enough to accommodate 400 families from several surrounding communities.
In 1930, it was replaced by Saints Peter and Paul Church.
Church Book
Saints Peter and Paul Church, Gilman, Minnesota, 1872-1972
This centennial book is available in the Polish section of the Hoffman Research Library at the Minnesota Genealogy Center.
Saints Peter and Paul Cemetery
Gilman, MN
Cemetery is located behind the church.
---
Mayhew Lake
Church of the Annunciation
9965 Mayhew Lake Road NE
Sauk Rapids, MN 56379
320-252-1729
Annunciation Catholic Cemetery
Mayhew, Benton County
---
Royalton
Holy Trinity Church
216 2nd St. North
Royalton, MN 56373
320-584-5484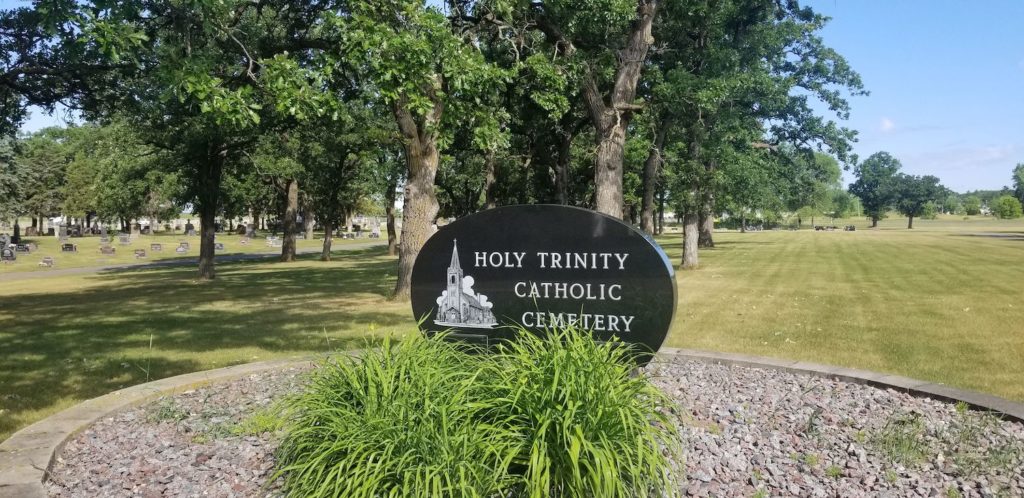 Holy Trinity Catholic Cemetery
2-98 North 5th St.
Royalton, MN 56373
Royalton Abandoned Cemetery
There is an old cemetery which is believed to have been part of the early Holy Trinity Church in Royalton. The Morrison County Historical Society may have more information on this cemetery.
---
Duelm
St. Lawrence Church
10915 Duelm Road NE
Foley, MN 56329
320-968-7913
St Lawrence Cemetery
110th Ave NE and Duelm Road NE
Duelm, MN
---
Foley
St. John's Church
621 Dewey St.
Foley, MN 56329
320-968-7913
St. John's Cemetery
Grand Street
Foley, MN
---
North Benton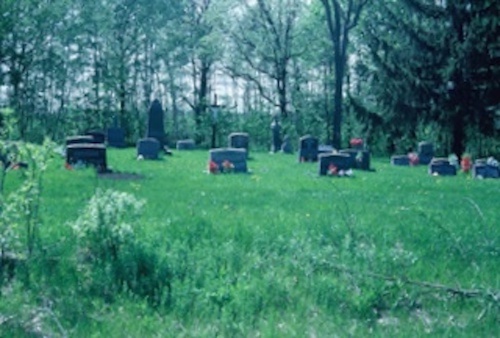 Polish Church Cemetery
There is an old cemetery in North Benton called the Polish Church Cemetery – it was originally next to a church.

The church name is unknown but possibly St. John the Baptist, also known as Church in the Wilderness – which burned down in 1894).
---
Rice
Immaculate Conception Church
(once known as St. Mary's Church)
145 2nd Ave NE
Rice, MN 56367
320-393-2725
Church Book
Immaculate Conception Parish, Rice, MN Centennial 1885-1985.
By Sister Owen Lindblad, 1985
Diocese of St. Cloud
Immaculate Conception Parish Cemetery
This cemetery has primarily German names but a small group of Poles from the Silesia area are also buried there.