Lyon County Polish Catholic Churches/Cemeteries
Taunton
Saints Cyril and Methodius Church (founded in 1895)
101 N. Lincoln St.
Taunton, MN 56291
507-872-5150
The present church building was constructed in 1927.
Church Book/Booklet
Saints Cyril and Methodius Catholic Church, 1895-1995
Available in the Polish section of the Hoffman Research Library at the Minnesota Genealogy Center.
Church Records
Saints Cyril and Methodius Church baptism, marriage, death records (film#s 1711138 and 1711269) are on permanent loan at the LDS Family History Center in Crystal. The phone number for the center is 763-544-2479.
PGS-MN Newsletter Article
(You will need to scroll down to the page indicated to find the article within the newsletter link)
newsletter
title/author
page
Fall 1996
Polish Catholic Churches in Minnesota:
Part 2 – Polish Catholic Churches in the Diocese of New UIm (continued)
by Paul Kulas
7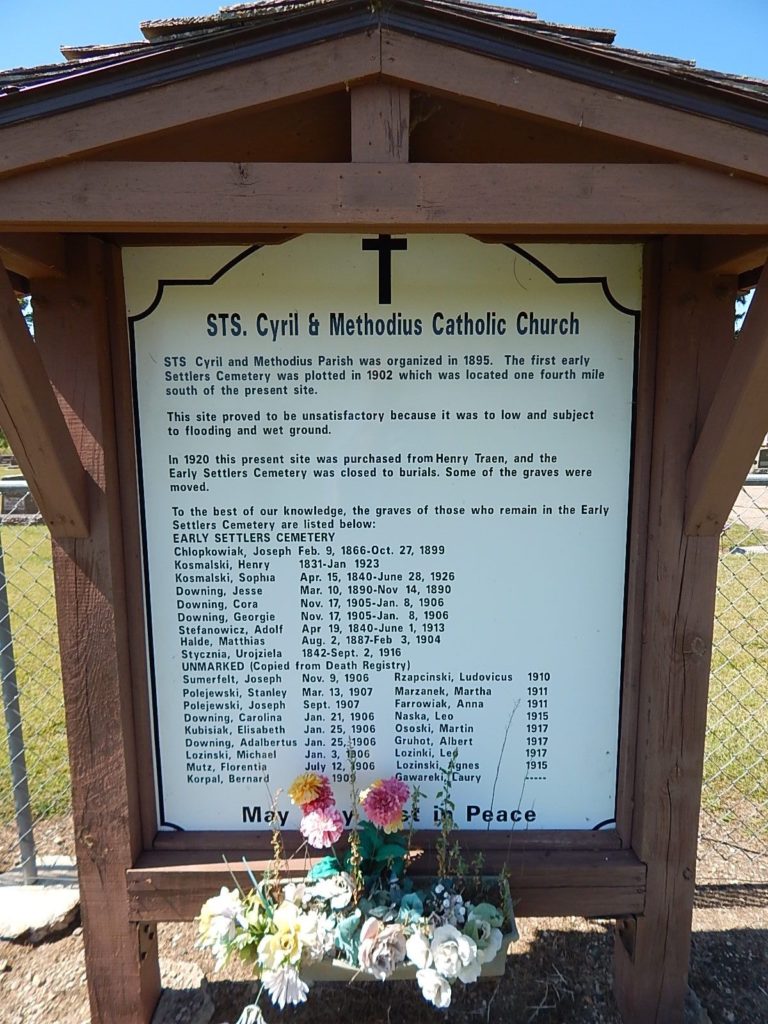 Saints Cyril and Methodius Cemetery
(also known as Early Settlers Cemetery)
200 1st St.
Taunton, MN 56291
Current Saints Cyril and Methodius Cemetery
(also known as Old Taunton Catholic Cemetery)
The first cemetery was plotted in 1902 but was subject to flooding
The current cemetery was started in 1920 and is located 1/4 mile north of the original cemetery
Some of the graves from the old cemetery were moved