Faribault County Polish Churches/Cemeteries
PGS-MN Newsletter Article
newsletter
Title/Author
page
Fall 2000
Silesian Polish Settlement in South Central Minnesota
by Jan Bias
(includes an old photo of St. Mary's Church)
1
The following three churches in Wells, Easton, and Minnesota Lake each have their own history. They are currently combined as a tri-parish community.
Wells
St. Casimir's Church (founded in 1881)
320 2nd Ave SW
Wells, MN 56097
507-553-5391
St. Casimir Cemetery
State Highway 109 and Half Moon Road
Wells, Minnesota
Rosehill Cemetery
56465-56499 180th Street
Wells, MN
---
Minnesota Lake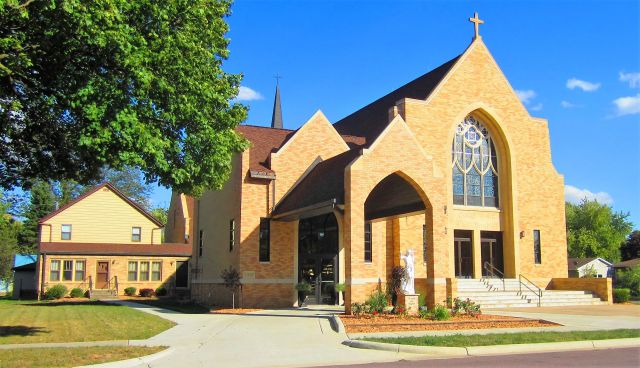 St. John the Baptist Church (founded in 1865)
100 Park St. North
Minnesota Lake, MN 56068
507-462-3636
St. John the Baptist Catholic Cemetery
Blue Earth County, MN
(The Cemetery is partly in Faribault County and part in Blue Earth County).
---
Easton /Wesner's Grove
St. Mary's Church (founded in 1866)
(also known as Wesner's Grove Church)
Was the original church, located next to St. Mary's Cemetery (also known as Our Lady of St. Carmel Cemetery – see below)
The parishioners were mainly German and Irish, but there were a few Polish also.
Our Lady of Mount Carmel Church
(built in 1885 and replaced in 1916)
Replaced St. Mary's Church
Our Lady of Mount Carmel Cemetery
(also known as St. Mary's Cemetery)
160th St and 470th Ave
Easton, MN