U.S. Ports of Arrival
Two major cities where Polish immigrants arrived at were New York City and Baltimore.
New York City
Castle Garden – Then and Now
Castle Garden (Castle Clinton)
Castle Garden, located on the banks of Manhattan, was originally built as a fort called West Battery in 1811. In 1815 it was renamed Castle Clinton, after Mayor DeWitt Clinton of New York City, who later became Governor of the State of New York. By 1824, it was known as Castle Garden and served as the first American immigration examining and processing center. The center functioned in that capacity from August 1, 1855 through April 18, 1890.

Run by the state of New York, Castle Garden admitted more than 8 million immigrants to the U.S. Most of the original records from there were destroyed in a fire at Ellis Island, so the ship manifests are the only source of information about immigrants who came through Castle Garden. The center has been restored as a National Monument and is once again called Castle Clinton.
Websites about Castle Garden
Castlegarden.org
Wikipedia
Rootsweb.com
Stevemorse.org
Geni.com – Castle Garden Arrivals
Castle Clinton National Monument
---
Ellis Island Processing Center – Then and Now
Ellis Island
Federally owned, Ellis Island was in operation from 1892 to 1954, and nearly 12 millions immigrants arrived at the complex. Today it is part of the Statue of Liberty National Monument and is accessible only by ferry. Visitors can tour the Main Building which now is home to the Ellis Island National Museum of Immigration.
Websites about Ellis Island
Wikipedia
Finding Arrival Records Online
Statue of Liberty.org
---
Baltimore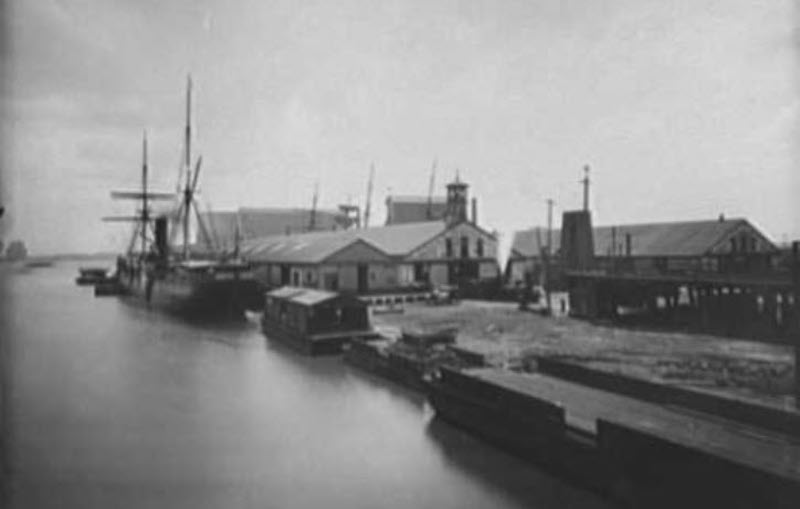 During the 1800s, the Port of Baltimore was the second-leading port of entry for immigrants, after Ellis Island in New York City. Many Germans immigrated to Baltimore during this time (which included Prussians).
Fell's Point was the initial Baltimore port where ships arrived. The number became so great that after 1850, immigrants were no longer brought directly to Fell's Point. Instead, they were unloaded at Locust Point, next to Fort McHenry, which was farther downstream.
By 1913, when Baltimore immigration was averaging forty thousand per year, the federal government had built an immigration center at Locust Point. But just as the center was being completed, World War I closed off the flow of immigrants, so the building became a military hospital. After the war there were not enough new arrivals to justify reopening the center.