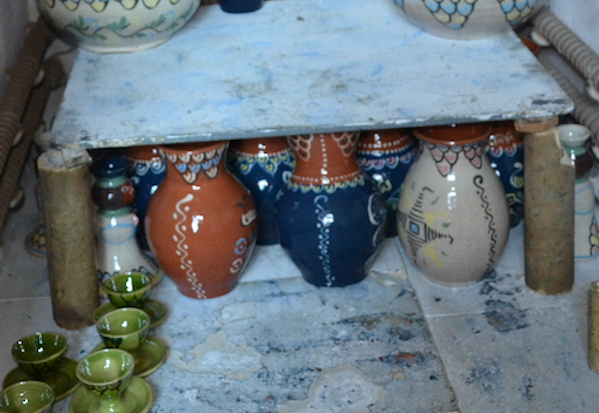 Kashubian Ceramics
While pottery is a known art in other parts of Poland, the Kashubian ceramics have distinct characteristics. Glazed, wheel-thrown pottery is one of the earliest Kashubian craft forms, and is most closely connected with land. There are several family ceramic factories in Kashubia. The art has been passed on from father to son for 10 generations at the Necel Museum of Kashubian Ceramics, founded in 1897 in Chmielno, Kartuzy Powiat, Pomorskie Voivodeship. The workshop where the pottery is made is located in the same building.
Kashubian pottery has seven basic shapes, often embellished with wavy lines and dots:
Lilac bouquet
Small tulip
Large tulip
Geometric Kashubian star
Fish scales
Kashubian garlands or wreaths
Lily
Examples of Designs on Kashubian Pottery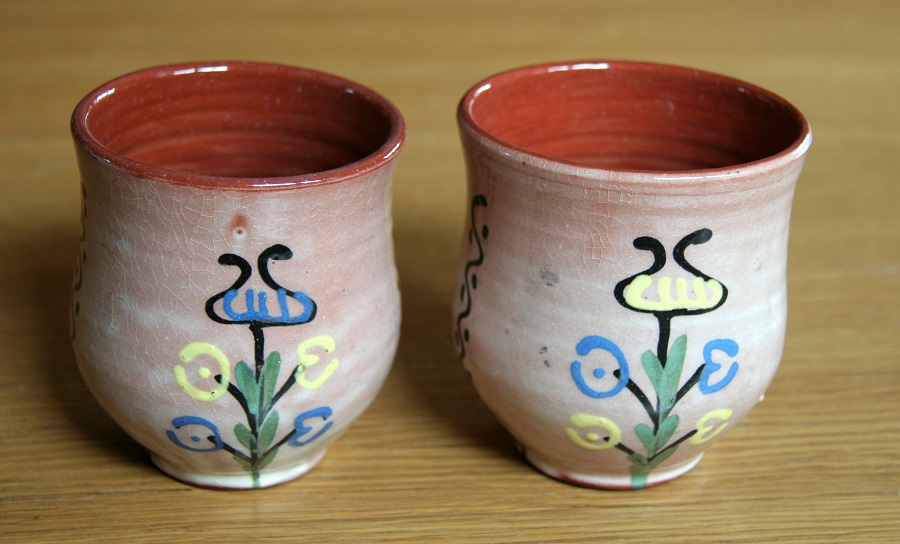 The basic patterns may be combined into different designs on the ceramic pieces. White, brown, yellow, green or dark blue are the most frequently used colors. 
All photos on this page were taken by Paula Colwell in 2018.
Websites Related to Kashubian Pottery