Koochiching County
Wedding party 1922 – Courtesy of MN Historic Roadside Structures and Historic Places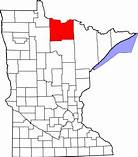 Poles settled in Koochiching County in the following locations:
Unincorporated Communities: Bramble, Silverdale and Rauch

County-Wide Resources
Vital Records and Land Records
The Recorder's Office is responsible for birth, marriage, and death records (from 1906) as well as real estate records (from 1907) for properties in Koochiching County.
Historical Society
Historical Societies provide resources related to genealogy and the history of the county.
U.S. Bureau of Land Management
The U.S. Department of Interior's Bureau of Land Management has General Land Office Records where you can pick the state and county, then type a surname. If an ancestor purchased land, you will likely be able to see the document and details about the land and purchase.
Map
Plat maps are helpful in showing who owned the land that year. Click on the area you are interested in until you get to the detail level with names.
General Genealogy Links
The following are websites with general resources and genealogy information about Pine County:
PGS-MN Newsletter Articles
(You will need to scroll down to the page indicated to find the article within the newsletter link)
Newsletter
page
title/author
Summer 1994
9
Book Review of Rusins In Minnesota and Galician-Rusins on the Iron Range (Northeastern MN)
Reviewed by Greg Kishel
Fall 2005
12
Polonia on a Northern Frontier – The Polish American Communities of Northeastern Minnesota
by Greg Kishel
Books
title
author/
publisher
notes
The Rusins of Minnesota
William Duly
Minneapolis: The Rusin Association, 1993

Galician-Rusins on the Iron Range

by John D. Goman
Minneapolis: Published by the author, 1990
Can be found in the Hoffman Research Library at the Minnesota Genealogy Center
---
Bramble
General Genealogy Links
The following are websites with general resources and genealogy information about Bramble:
---
Silverdale
General Genealogy Links
The following are websites with general resources and genealogy information about Silverdale:
---
Rauch
General Genealogy Links
The following are websites with general resources and genealogy information about Rauch: